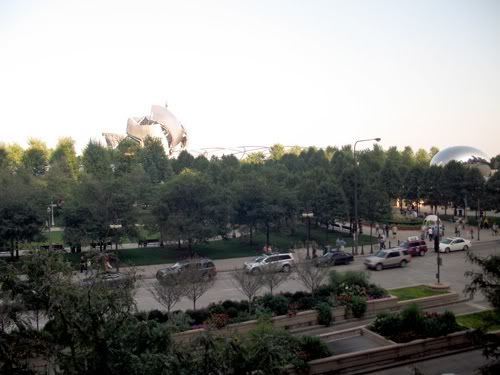 Hello vascular world! It's Friday today...time to jump for joy. :)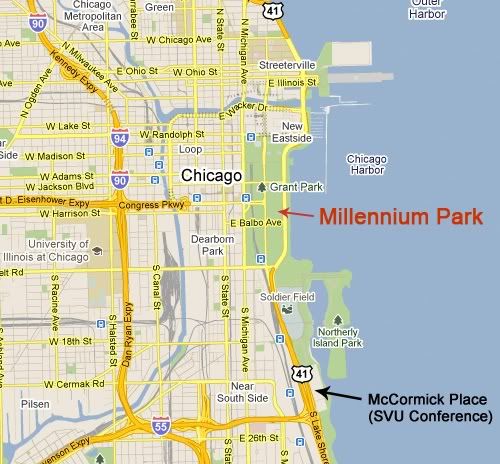 Today I'd like to talk about Millennium Park. No visit to Chicago is complete without visiting this place. Located along The Magnificent Mile (Michigan Ave.), Millennium Park is a free 24.5-acre public park that offers world-class art, music, landscape design, and sculptures. It's a modern urban park that truly reflects the spirit of Chicago. It's open daily from 6am-11pm.
I'll never forget my first visit Millennium Park. It was in September 2009 and I had just moved from California (my home state) to attend Rush. I was randomly dawdling through the streets of Chicago and I just felt compelled to visit an area of trees across the street.
And these were some of the things I saw: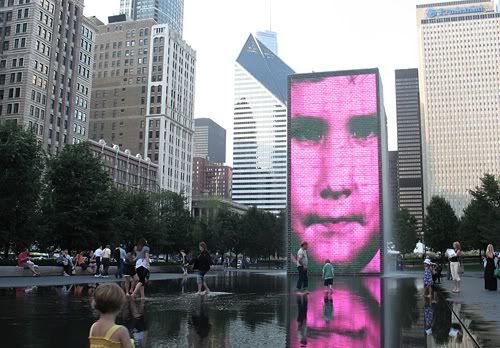 This is Crown Fountain. An interactive public work of art by artist Jaume Plensa, Crown Fountain is a reflective pool placed between two huge pillars displaying faces of random Chicago residents.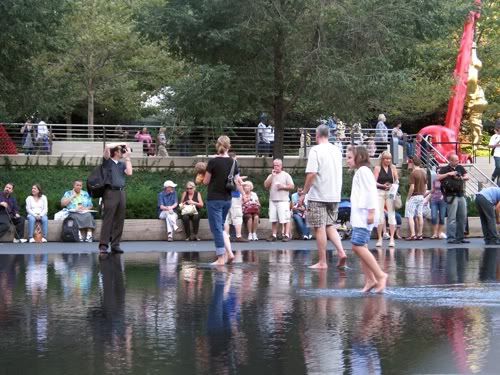 Crown Fountain is unlike any other fountain in the world. It's a high-tech work of art, yet it's accessible, inviting, and crowd-friendly.
This is Cloud Gate by Indian artist Anish Kapoor. The sculpture is nicknamed "The Bean" and it sits atop the Park Grill restaurant in Millennium Park.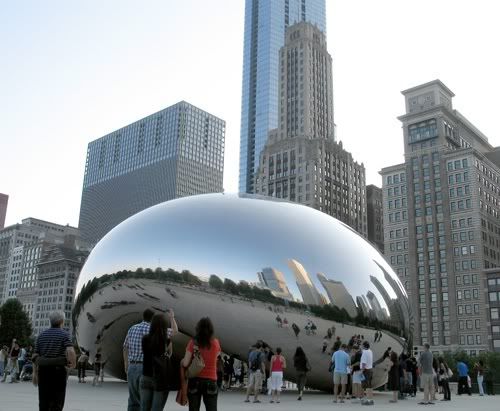 It is made out of 168 plates of stainless steel and yet it has NO visible seams. The design was found through a design competition and at first experts thought it was technologically impossible to complete...but here it is!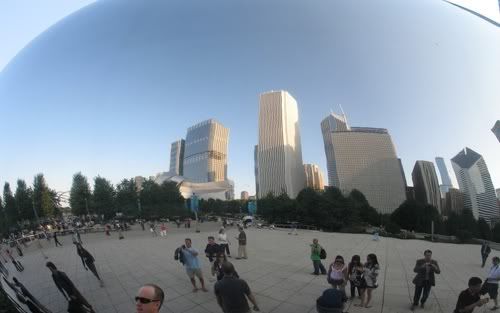 Cloud Gate is a photography magnet. My favorite aspect about Cloud Gate is that it reflects a beautiful panoramic view of the Chicago cityscape behind it.
*****
During my first visit to Millennium Park, I also noticed a huge group of people walking towards what looked like an amphitheater. I asked a random person what was going on and they told me there was a free opera that night. A free outdoor opera!? How cool is that?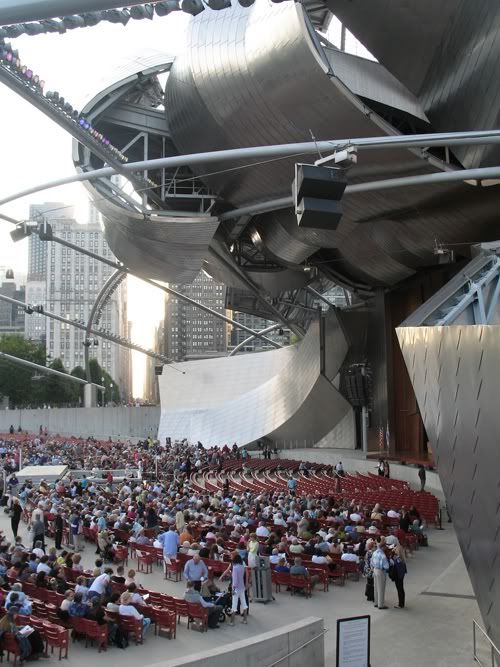 I followed the crowd and came upon the most technologically advanced outdoor concert venue I have ever seen in my life, the Jay Pritzker Pavilion. Designed by architect Frank Gehry, the pavilion is the center piece of Millennium Park.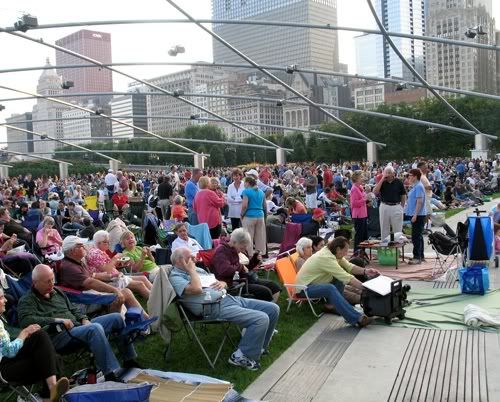 During the summers Millennium Park offers free world-class music at the pavilion. Not everything that plays there is for free as the venue is also used by touring musical acts like Tori Amos and Ray LaMontagne. People are free to bring their own food and have a picnic.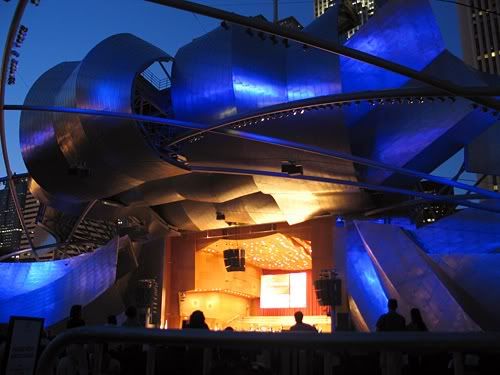 The acoustics are amazing for an outdoor venue. When I watched the opera that night it was super awesome.
*****
For more information about Millennium Park and a schedule of events happening there check out:
http://explorechicago.org/city/en/millennium.html
Here are some of the free world-class concerts happening at the same time as the SVU Conference:
June 6:
Iron and Wine + The Head and the Heart 6:30pm. Free.
June 9:
Hanngai + Aurelio Martinez. 6:30pm Free.
June 13:
Phosphorescent + Campbell Brothers. 6:30pm Free.
June 16:
Dandana: A Celebration of Muslim Voices. 6:30pm. Free.
June 20:
Kings Go Forth + Ben L'Oncle Soul. 6:30pm. Free.
If you like classical music, the Grant Park Musical Festival is offering it's 77th season of FREE outdoor classical music led by conductor Carlos Kalmar. Here are some dates:
June 15:
Opening Night Symphonie Fantastique with pianist Jean-Philippe Collard. 6:30pm.
June 17 & 18:
Mendelssohn & Schoenberg by the Grant Park Chorus and Orchestra. 6:30pm.
June 22:
Violinist Regina Carter and the Grant Park Orchestra. 6:30pm.
Have a great weekend everyone,
Manny :)