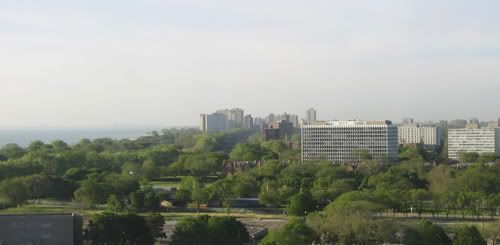 When Chicago was first incorporated as a city in 1837 it chose a Latin phrase "Urbs in Horto" as its motto meaning "A City in a Garden".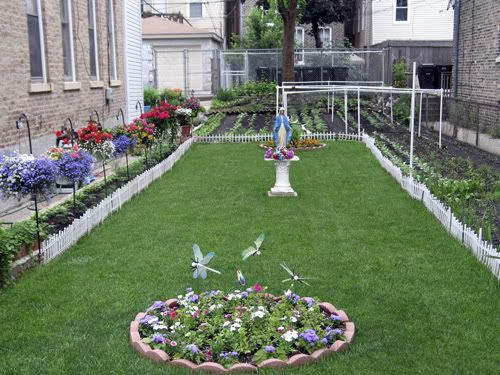 My neighbor's garden back in 2009.
Once a swampy outpost, Chicago has had a long history of landscaping and horticulture innovation. Back in the day many horticulturalists had to find ways to fight the freezing winters and crazy winds. Many immigrants created humble gardens or found ways to import exotic plants. In the 1850's laws were enacted to unify agencies and resources in order to create the nation's first comprehensive park and boulevard system.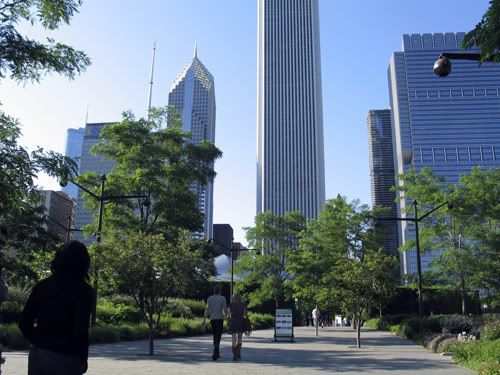 Walking towards Millennium Park.
Today Chicago has over 500 parks covering over 7,300 acres. Chicago's largest park, Lincoln Park, gets over 20 million visitors a year making it the second most-visited park in the U.S. after New York's Central Park.
The parks are run by the Chicago Park District (CPD). CPD is the oldest (established in 1934) and most well-financed park district in the country. Chicago spends more money on its parks than any other city in the United States (yay higher taxes!). CPD is in charge of overseeing 33 beaches, 9 museums, 2 conservatories, 16 lagoons, 10 bird and wildlife gardens, and a harbor system with enough capacity to hold 5,000 boats. According to a CPD 2008 financial report, CPD is also in charge of 534 baseball fields, 10 ice-skating rinks, 618 tennis courts, 44 soccer fields, 372 volleyball courts, 2 zoos, and 228 sandboxes (I wonder who had to count those!).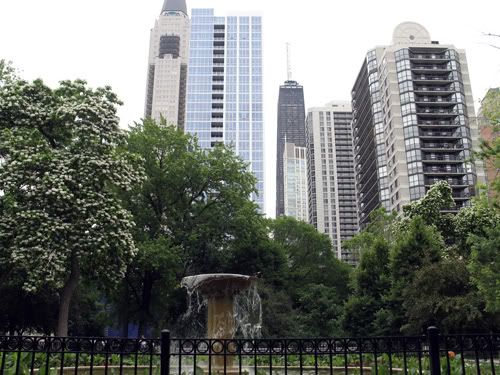 *****
In 1989 a resurgence of Chicago's "City in a Garden" motto was spearheaded by former Chicago Mayor Richard Daley.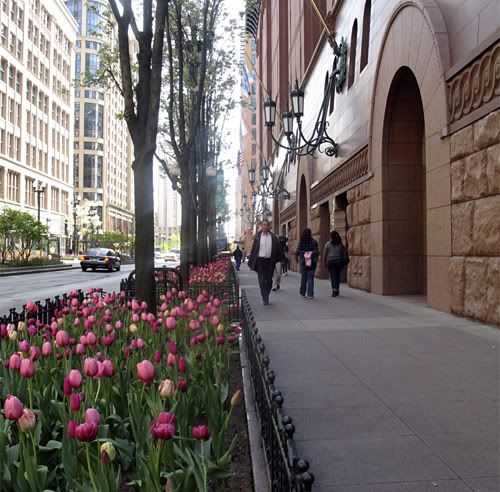 Walking along State St. near the Chicago Public Library.
The mayor's goal was to beautify the city to attract its most important resource: human talent. It was the mayor's hope that making Chicago an attractive city to live in would bring in residents, investors, employers, job seekers, and tourists.
Richard Daley's plans seemed to have worked when in 2001, Boeing chose Chicago as its new metropolitan headquarters over Dallas and Denver.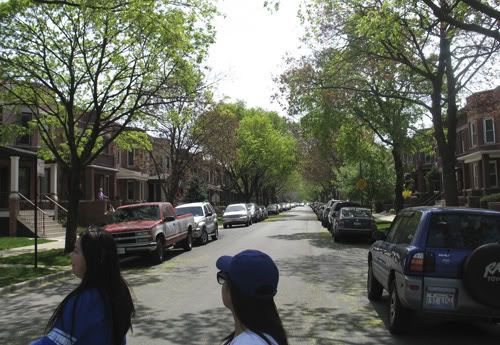 Walking through Wrigleyville for a Cubs game.
Since 1989 $5.2 billion has been spent improving Chicago's walkways, parks, and streets. 300,000 trees have been planted throughout Chicago since then as well.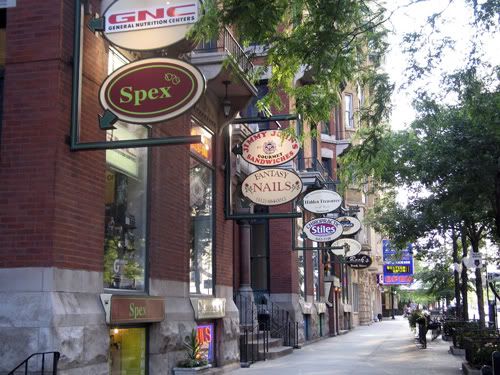 Some random shops around Chicago Ave.
*****
For more information about the Chicago Park District check out:
http://www.chicagoparkdistrict.com/
For an awesome history book of Chicago's parks, check out
The City in a Garden: A Photographic History of Chicago's Parks
by Julia Sniderman Bachrach.
*****
Yayyyy...it's half way to Friday. :)
-Manny
Disclaimer: Chicago's beauty subject to change based on weather, temperature, windiness, rain, cloudiness, etc.