Last week on the blog we previewed the pre-conference sessions happening on Wednesday June 15th, as well as the 1st day sessions happening on Thursday June 16th. Today let's get a quick overview of Friday June 17th, 2011, which is officially the 2nd day of the conference.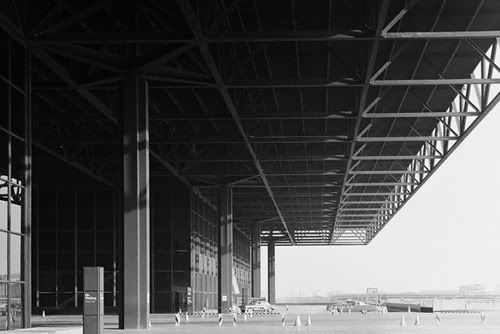 2nd Day of the 2011 SVU Annual Conference
6:00am-5:30pm
SVU Registration
Registration opens at 6am for all the early birds out there.
7:00am-8:15am
SVU Technical Showcase
Industry/Company Highlights
The SVU Technical Showcase is a breakfast session where participants can get hands-on demonstrations of some of the latest developments by vendors such as GE Healthcare, Medstreaming, Biomedix, Philips Healthcare, CareFusion, Hokanson, Esoate North America, and Surgidex.
I'm looking forward to this because I'm sort of a geek when it comes to technology.
8:30am-10:00am
Clinical Oral Sessions
Lots of great information being presented at the Friday morning session. Here are the highlights of the morning's general session:
1. Comparison of Duplex Ultrasound and Computed Tomography Surveillance Following Endovascular Aneurysm Repair (EVAR) in Determining Proximal Endograft Location
by Babatunde H. Almaroof, MD
2. Relationship Between Diameter And Pelvic Vein Reflux
by Fanilda S. Barros, MD.
3. Standing Versus Supine Evaluation for Superficial Venous Reflux: Dispositional or Core Belief?
by George A. Carty, MD RVT RPVI RPhS
4. Is Pre-Operative Vein Mapping Beneficial For Creation Of Dialysis Arteriovenous Fistulas?
by Renee M Croft, RVT
5. Clinical Significance of Standing vs. Reversed Trendelenburg Position for the Diagnosis of Lower Extremity Venous Reflux in the Greater Saphenous Vein
by R. Patrick DeMuth, ThM RVT.
6. Duplex-Guided Diagnosis And Surgical Repair Of A Posterior Circumflex Humeral Artery Aneurysm In A Major League Baseball Pitcher
by Katherine Y. Kane MD.
7. Prospective Investigation Of Variability In Duplex Ultrasound Assessment Of Venous Reflux: Phase 1 Of The Invest
by Fedor Lurie, MD PhD RVT.
8. Internship Program for New Graduates
by Lois A. Scheffler, RVT RDMS RDCS.
Perhaps the most interesting presentation here for me is the "standing vs reversed trendelenburg" argument for reflux exams. I know during my clinical rotations as a student each lab I was at had their own way of doing things. Some were standing only and some used reversed trendelenburg. It'll be exciting to see what's in store for this debate.
10:30am-11:20am
Clinical Case Study Presentations
1. Internal Carotid Occlusion in a Newborn by
Donna R. Blackburn,
MS RN RVT FSVU.
2. Common Femoral Artery Pseudoaneurysm Associated With Arterio-Venous Fistula
by Judith W. Cook, MD.
3. Fusion Imaging: Combining Computer Tomogram Angiography And Transcranial Duplex Imaging Following Extra-Cranial/Intra- Cranial Bypass
by Zsolt Garami, MD.
4. Lower Extremity Bypass Graft Entrapment
by Marisa L. Marzec BS RVT.
5. Ophthalmic Artery Steal Syndrome: An Unusual Cause of Amaurosis Fugax
by Francis J. Porreca MD RPVI.
6. Ultrasound-Guided Transcatheter Ethanol Injection and Sclerotherapy of an Arteriovenous Malformation of the Foot
by Makenzie Seckora, RVT.
One of the phrases I heard the most during my clinical internships is that in vascular ultrasound, "anything is possible". What makes this field so exciting (and sometimes sad) is that there's always something new to learn and unique cases that go beyond what is available in textbooks. This is what makes the SVU Annual Conference great in that we can see and share unique cases that will broaden our "oh I've seen that before" portfolio. Come check out these unique cases and I guarantee you will leave a wiser vascular clinician. Also major props to Donna Blackburn, one of the faculty members at Rush University who is presenting a case about an ICA occlusion in a newborn.

11:20am-12:20pm
SVU Town Hall Meeting
So how is the Society of Vascular doing? Pretty awesome! But don't take my word for it. Come to the SVU Town Hall Meeting and check out what's happening.
1. State of the Society
by SVU President Michel Comeaux, RN BSN RVT RDMS FSVU, and SVU Executive Director Steve Haracznak, BA.
2. Hot Topic
by Michael Schwebler, MBA RVT FSVU
3
. Announcement of 2011 SVU Fellows
by Tish Poe, BA RVT RDCS FSVU, Chair, Fellows Subcommittee.
12:20pm-1:30pm
Lunch
Again, lunch is my favorite part of the day. Again people can have a boxed lunch at the Exhibit Hall (for a fee) or people can get lunch on their own. Friday's
Lunch with the Experts
session is about Lab Management!
Lunch with the Experts:
Lab Management: Innovative Ideas by Ajay Zachariah, BS RVT RDMS RDCS, Kathy Ziegler, RVT, and Michael Schwebler, MBA RVT FSVU
1:30pm-3:00pm
SVS and SVU Joint Session: Use of Ultrasound in Venous Diagnosis and Intervention
1. The Role of Ultrasound during Venous Ablation
by Paula Heggerick, BS RDMS RVT RPhS
2. Duplex Evalution following Great Saphenous Vein Ablation: Should Duplex be Routinely Performed or is Selective Imaging Acceptable
by David Rigberg, MD
3. Imaging of Perforators, Accessory Veins and Small Saphenous Vein: Technical Tips and Duplex Predictors of Benefit from Intervention
by William B. Schroedter, BA RVT FSVU
4. Use of Ultrasound during IVC Filter Placement
by Marc A. Passman, MD
5. DVT: Role of Venous Duplex in Determining Length of Anticoagulation
by Paul Armstrong, DO
6. Q&A Session – All Faculty
This is a joint session by the Society for Vascular Surgery and the Society of Vascular Ultrasound. Along with carotid exams, venous exams are among the most numerous exams we do. Check out this important session on some interesting developments in venous ultrasound exams.
4:00pm-4:15pm
Award Presentations
SVU Service Awards by Megan D. Hodge, RN BS RVT, Chair, Awards Subcommittee.
4:15pm-5:30pm
SVU/SVS Joint Government Relations Update
Important, important, important!!! There is a lot of change happening in regards to patient care and government reform. Legislation changes affect everyone in the health care field (not just vascular clinicians). Come to this session to see the latest developments in health care reform.
1. Health Care Reform Status
by David Parlato, BA RVT FSVU
2. CARE Bill Status
by Anne Jones, RN BSN RVT RDMS FSVU
3. Status of State Licensure for Medical Imaging
by Michael P. Lilly, MD
4. 2010 Medicare Physician Fee Schedule
by Robert Zwolak, MD PhD FACS
5. SGR Formula Fix Update
by Sean P. Roddy, MD
4:10pm-5:30pm
Concurrent International Session Contrast Agents
The use of contrast agents is another interesting development in vascular ultrasound. Check out this interesting session! It's the last session of the day, so please show some love and check it out!
Cheers,
Manny :)