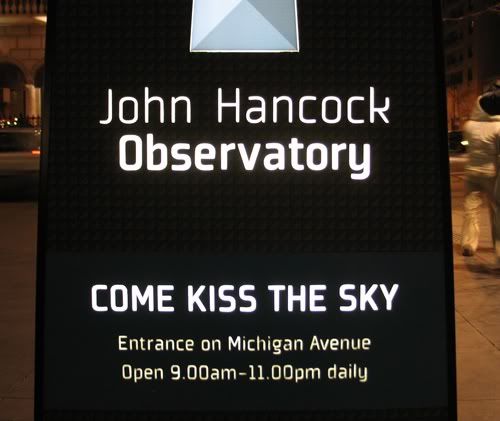 Most Chicago guidebooks will probably tell you that the best way to enjoy Chicago's amazing skyscraper views is to visit the observatory deck at either the John Hancock Center or the Willis Tower (formerly known as Sears Tower). Entrance to these observatory decks are about $17 a piece.
But here is a secret from a local: go to the
Signature Lounge
at the John Hancock Center instead.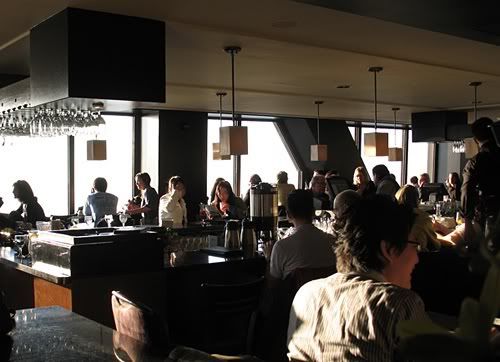 The Signature Lounge is located on 96th floor of the John Hancock Center and it's an awesome place to have a drink and chat with friends. The decor is quite fancy, but the dress code is casual and relaxed.
The drinks are rather pricey (starting at $12 for a cocktail), but the view of the city is priceless. So you really have to ask yourself...would I rather visit the observatory deck on the 94th floor for $17 or have a $12 cocktail at the Signature Lounge on the 96th floor?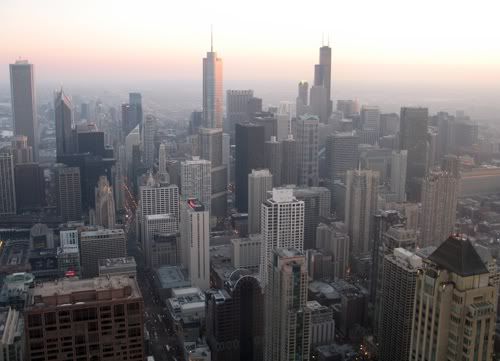 Hours of Operation:
Sunday - Thursday 11:00 am to 12:30 am
Friday & Saturday 11:00 am to 1:30 am
The Signature Lounge can get pretty packed on the weekends so if you do plan to visit, I'd go for the weekdays.
*****
The John Hancock Center is located along "The Magnificent Mile". The Magnificent Mile is the "Rodeo Drive" of Chicago. It's a long stretch along Michigan Ave. that showcases some of the finest shops, restaurants, and architecture in Chicago.
More about The Magnificent Mile coming soon. :)
Cheers,
Manny :)