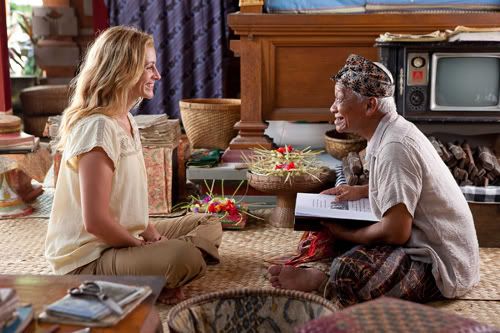 In the movie
Eat Pray Love
, which is based on Elizabeth Gilbert's memoir of the same name, we watch an individual basically munch her way through exotic locales and discover her inner strengths.
You too can have that same experience (though not as exotic) by checking out the Lunch with the Expert sessions at the 2011 SVU Annual Conference. Yes, that's right. You too can eat delicious food, find the inner vascular clinician spirit within you, and come away a stronger individual.
In the end, let these sessions be a testament to the beauty of community, being around like-minded individuals that inspire us to be better vascular clinicians, and having a plate of good food. Yah!
Here's a quick rundown of sessions. Please remember that each session is a separate fee and comes with a delicious lunch.
Lunch with the Experts
:
Thursday
12:30pm-1:45pm
Strategic Approach to the Abnormal Vascular Examination
with:
S. Wayne Smith, MD, FACP FSVM RVT
Friday
12:20pm-1:30pm
Lab Management: Innovative Ideas
with:
Ajay Zachariah, BS RVT RDMS RDCS,
Kathy Ziegler, RVT, and
Michael Schwebler, MBA RVT FSVU
Saturday
12:15pm-1:30pm
Transcranial Doppler Exams
with:
Anne Jones, RN BSN RVT FDMS FSVU
Cheers,
Manny :)